On the first Sunday of September each year our country celebrates Fathers Day.
There are many different theories on how Fathers Day began with some people believing it is a very old tradition whilst others believe that it's not even a hundred years old!
Scholars believe that the origin of Fathers Day can be traced back to the ruins of Babylon where a young boy called Elmesu carved a Fathers Day message on a card made out of clay nearly 4,000 years ago. Elmesu wished his Babylonian father good health and a long life.
The modern version of Fathers Day celebration originated in America by a woman named Ms Sonora Louise Smart Dodd. She saw how Mothers Day began first and thought it was only fair that we have a day to celebrate all the Fathers around the world. The first Fathers Day was celebrated on June 19, 1910.
To celebrate Fathers Day our class watched an origami video on how to make a shirt and tie card. The video is below if you would like to make one of your own!

This was a challenge for us, including Mrs Baldwin but everyone did an outstanding job! We also wrote a message inside thanking our Dad's for being awesome!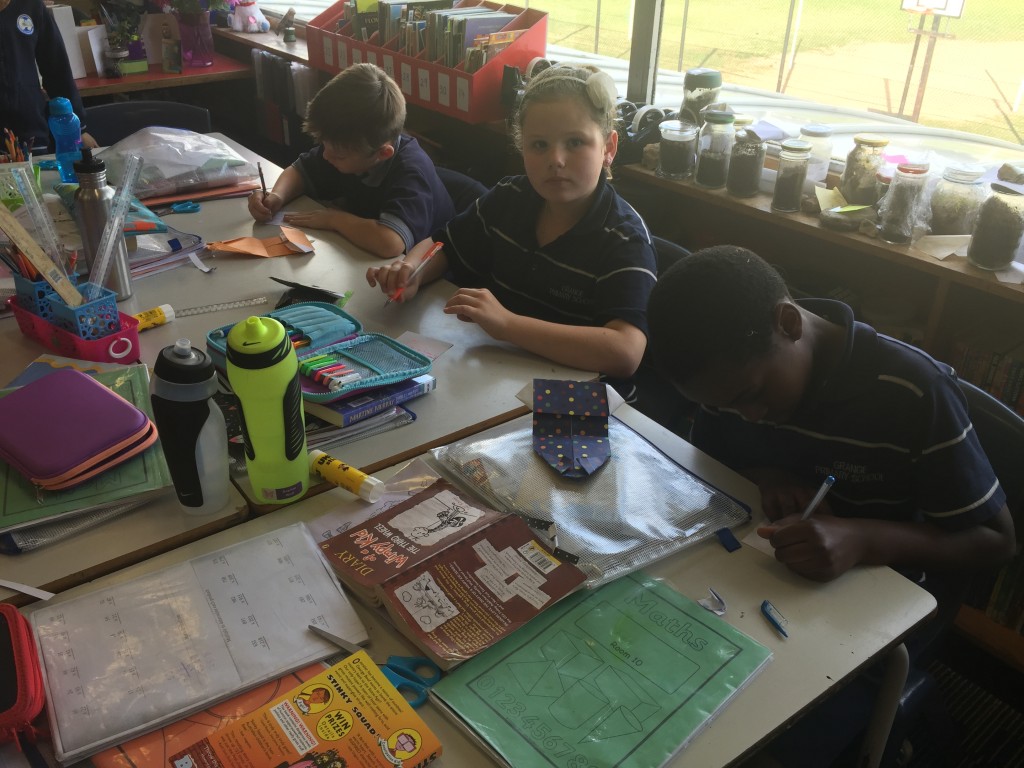 We hope all Father's had a wonderful day!
What did you do to celebrate Father's Day?
What makes your dad so special to you?