National Reconciliation Week is celebrated across Australia each year between 27th of May and the 3rd of June. The dates represent two significant milestones in the reconciliation journey.
27th of May – Marks the anniversary of the 1967 referendum which gave the Commonwealth the power to make laws for Aboriginal and Torres Strait Islander peoples and recognise them in the national census.
3rd June – Is the anniversary of when The High Court of Australia delivered the Mabo decision in 1992 which legally recognised that Aboriginal and Torres Strait Islander peoples have a special relationship to the land.
Below are three BTN stories. The first and second videos explain the significance of Reconciliation Week and the third video explains who Mabo actually was and what he did for Indigenous people.
Reconciliation Week is a time for all Australians to learn about our shared histories, cultures and achievements.
As a class we created Aboriginal dot paintings using an outline of our hands and the colours of orange, white, black and yellow which are most commonly seen in Indigenous Australian Art.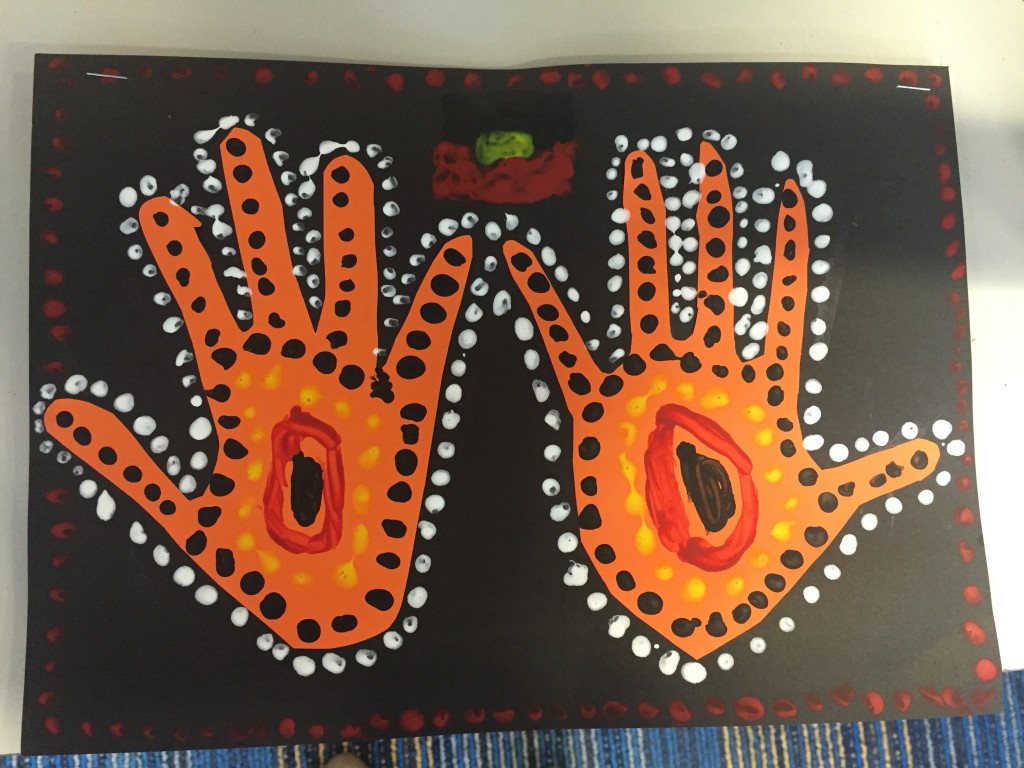 We also watched the three BTN episodes about Reconciliation Week and Mabo Day and we each wrote a reflection piece about the significance of both. We then typed these up and attached them to our art work.
What do you think Reconciliation means?
Why do you think it is important to recognise everyone no matter their culture or background?
What do you know about Indigenous Australians and their culture?