On Friday the 20th of March, Grange Primary School celebrated Harmony Day. This is a day to celebrate Australia's cultural diversity. It's about inclusiveness, respect and a sense of belonging for everyone. This year was the 15th anniversary of celebrating Harmony Day. To show our support for Harmony Day everyone was able to dress up in orange or wear an outfit that represented their family culture/country.
Some fascinating statistics about Australia's diversity that are shared on the Harmony Day official website.
around 45 per cent of Australians were born overseas or have at least one parent who was
85 per cent of Australians agree multiculturalism has been good for Australia
apart from English the most common languages spoken in Australia are Mandarin, Italian, Arabic, Cantonese, Greek, Vietnamese, Tagalog/Filipino, Spanish and Hindi
more than 60 Indigenous languages are spoken in Australia
92 per cent of Australians feel a great sense of belonging to our country
Room 10 did an amazing job dressing up and celebrating Harmony Day!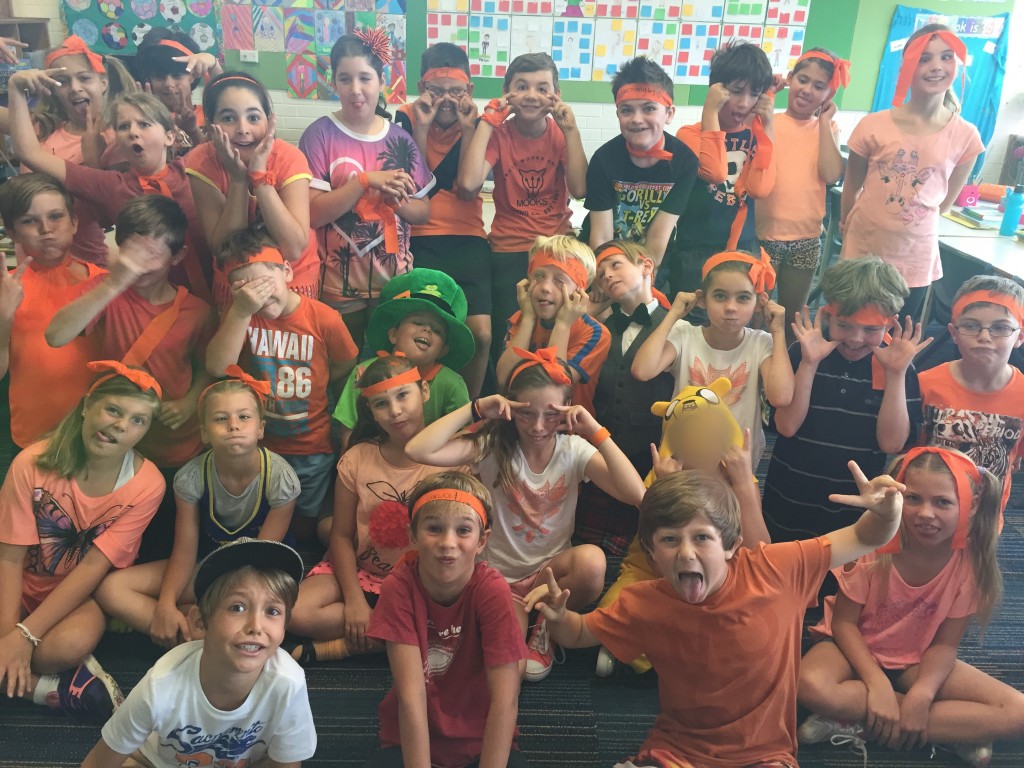 Grange Primary School held a whole school assembly to celebrate Harmony Day as well as acknowledging that it was National Day of Action against Bullying and Violence. We watched an inspiring video made by the year 7's about bullying. To finish our assembly the whole school stood up and joined in singing 'We are the World' by Michael Jackson. Mrs. Baldwin was impressed with the magnificent singing voices.
Our class also had an opportunity to use some orange plastic strips to thread through our school fence. This  was a lot of fun!
Happy Harmony Day everyone!!
What did you enjoy the most about Harmony Day and why?
Why do you think Harmony Day is important?
Can you explain why we should act against bullying and what you can do to help?