This week we have finally begun the Daily 4 in the classroom. The Daily 4 involves us working in groups and undertaking different activities for 20 minutes each.
The activities include:
Word Work- completing our spelling contract for the week.
Work on Writing- working in the pods and commenting on a post on our class blog.
Read to Self – finding a comfortable and relaxing place in the room to read silently.
Read to a Partner – reading with a partner in the corridor. 
Before we started we discussed why each of these activities are important to us. We then brainstormed the correct behaviours to have while we are doing each task. We recorded these in our books and also made posters for each to remind us. Here are the ideas we came up with:
Read to a Partner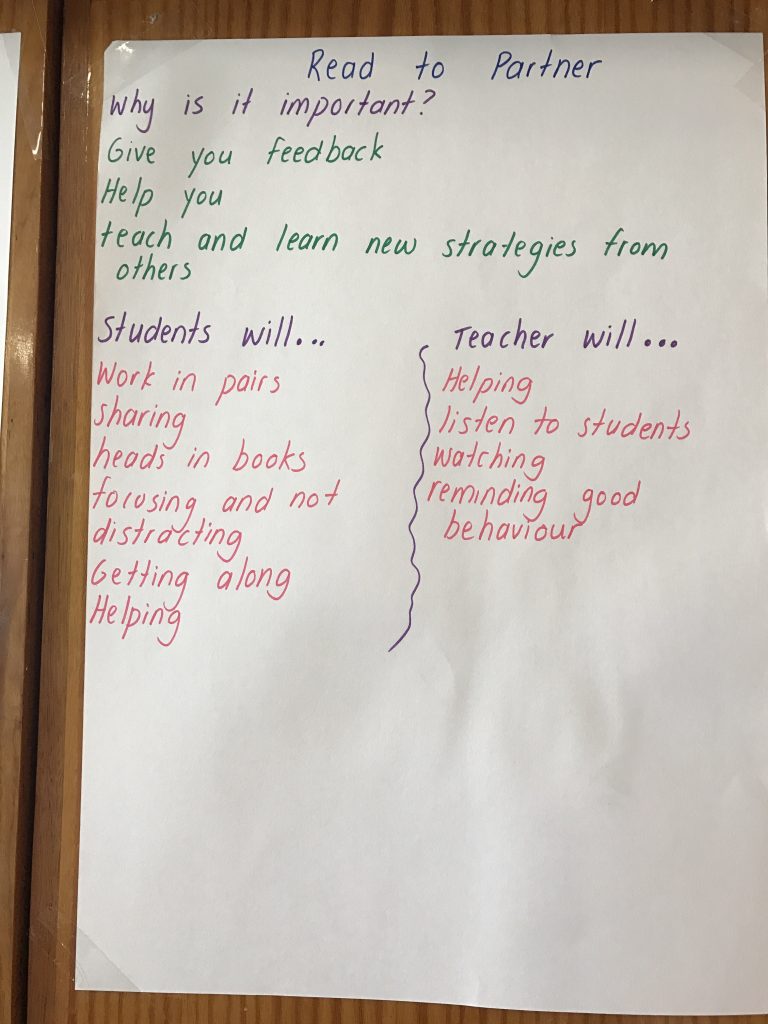 Read to Self
Word Work
Work on Writing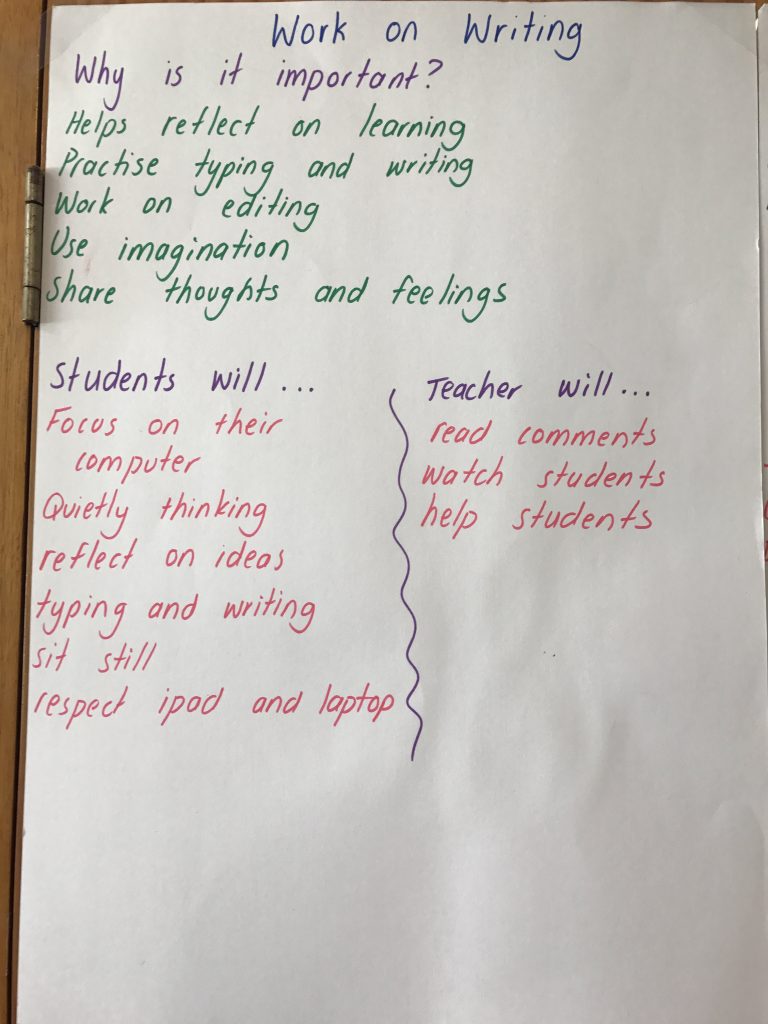 Reading Stamina
We have also been working on our reading stamina. This involves pracising to read independently for a certain period of time without being distracted or disturbed by anything. Building reading stamina supports us to read for an extended time, trains muscle memory and supports an increased attention. Our goal is for our class to read for 20 minutes without any interruptions. Each week we practise our reading stamina by increasing a minute each time. It is important when we read that we find a comfortable position in the room, we have a 'Good Fit Book' and we are not near anybody that may distract us. So far our reading stamina is 3 minutes.
IMG 1243 from skye baldwin on Vimeo.
Mrs Baldwin was very impressed with how everyone worked for the first time during the Daily 4.
Which activity do you enjoy the most in the Daily 4 and why? 
Why do you think it is important to practise writing and spelling? 
Why do you think it is important to use the correct behaviours when completing each activity in your group?