This Term we have been learning about Plant life and the different stages of the plant life cycle.
Last week we participated in an investigation which involved us looking closely at a flower and its parts. We worked in groups with each group sharing a flower each.
Firstly we had to draw the flower as a whole and label all the parts that we knew the names of.
Mrs Baldwin then cut our flowers in half and we then drew a cross section diagram of our flowers. By cutting the flowers in half we could see more clearly what the flower looked like from the inside and its different parts.
The following week we discussed the different parts of the flower and their names. Below is a cross section of a flower and its parts.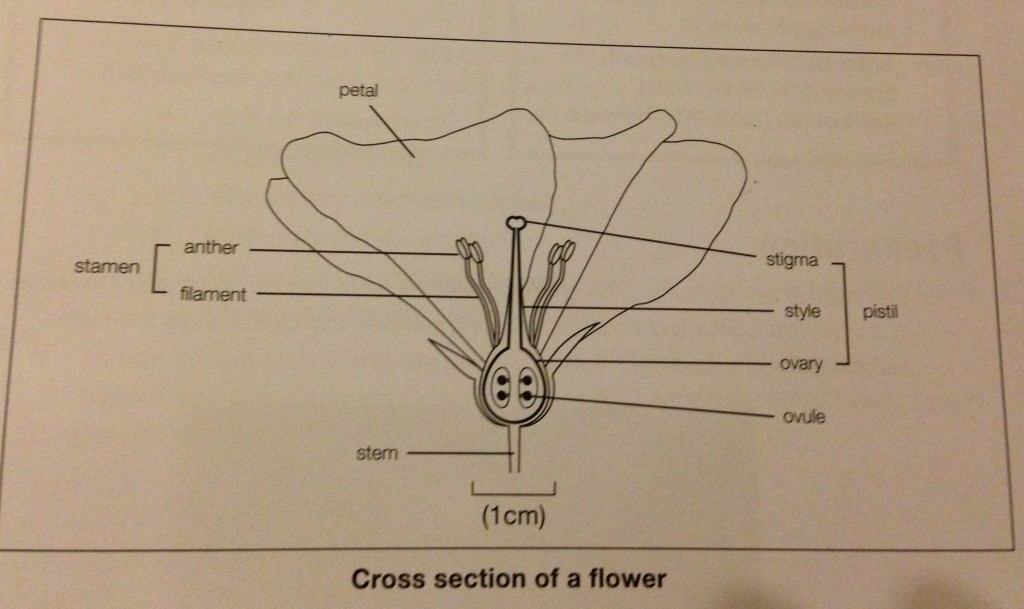 We learnt that the flower of the plant contains its reproductive organs. The male parts of the flower are called stamens and the anthers carry pollen which contain the male reproductive cells of the plant. The female parts of the flower are usually found in the center and are called the pistil. The ovules which are inside the ovary are where the female reproductive cells of the plant are located.
We also learnt about pollination which describes the transfer of pollen from an anther to a stigma. Some plants self pollinate but others rely on insects, birds, bats and even mammals to collect pollen and transfer it from flower to flower. Pollen can also be carried by wind.
In the next few weeks we will watch the David Attenborough documentary called 'The Private Life of Plants' so that we can visually see pollination and fertilization in action.
What did you learn from looking and drawing the flowers?
How can you describe pollination in your own words?
What else would you like to learn about flowers and pollination?