It's always nice to come back to school feeling refreshed after a 2 week break. Mrs Baldwin had a refreshing Easter break and enjoyed sleeping in and catching up with family and friends.
As you know, Anzac Day was on the 25th of April. Each year the commemorations and honoring of past and present soldiers continues to grow. Mrs Baldwin visited  Melbourne and went to the Dawn Service at the Shrine of Remembrance which was very special to be a part of. It was estimated that over 60,000 people attended this service in 2014.
One quote from a speaker from the Dawn Service that has stuck with Mrs Baldwin was:
"the soldiers did not go to war to gain something , instead they went to war so we did not lose something – freedom" 
Below are some pictures before and after the service, along with the Anzac Day Parade that was held in the city afterwards.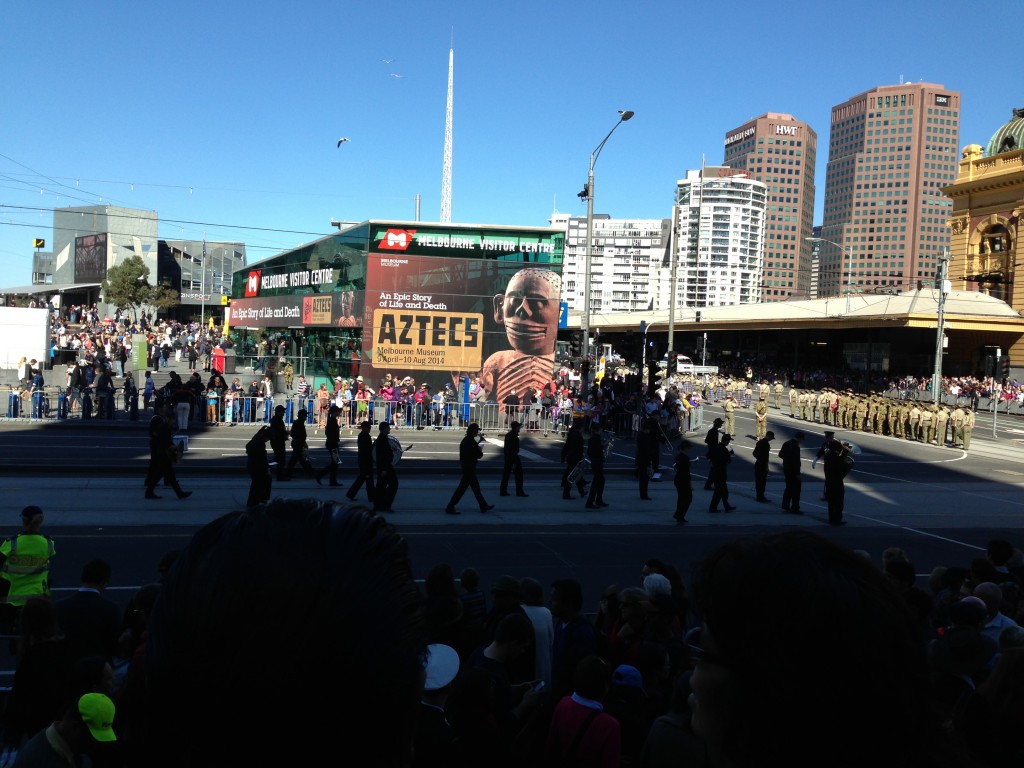 Mrs Baldwin also had the chance to go to the AFL game Essendon vs Collingwood. This was a terrific experience and one she will never forget even though her team lost!
How did you spend your holidays?
What was your favourite thing that you did and why?
Did your family commemorate Anzac Day?